Myself and the rest of the alternative spring break group will be holding an event called Thirst on April 24th, 2015 at 6pm discussing our experience in Nicaragua and the issue of contaminated water in the communities. It's open to the public, tickets are free, and NYIT students are encouraged to attend. Sign ups for next year's trip will be available as well as any information you would need to know what to expect for the trip. We also encourage any companies and news reporters to attend to bring awareness to the pubic about the water problem in not only Nicaragua, but other countrie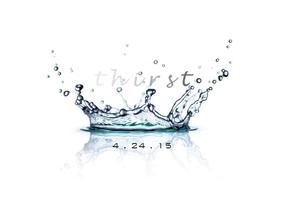 s as well. We are even having a water shortage right here in the United States! Please do not hesitate to reserve your tickets today, they will go fast! The theme is black tie and there will be a red carpet. There will be food and refreshments as well as other nonprofit companies that provide information for donations.
Again, the date is April 24th, 2015. Doors open at 6:00pm.
Tickets are available here