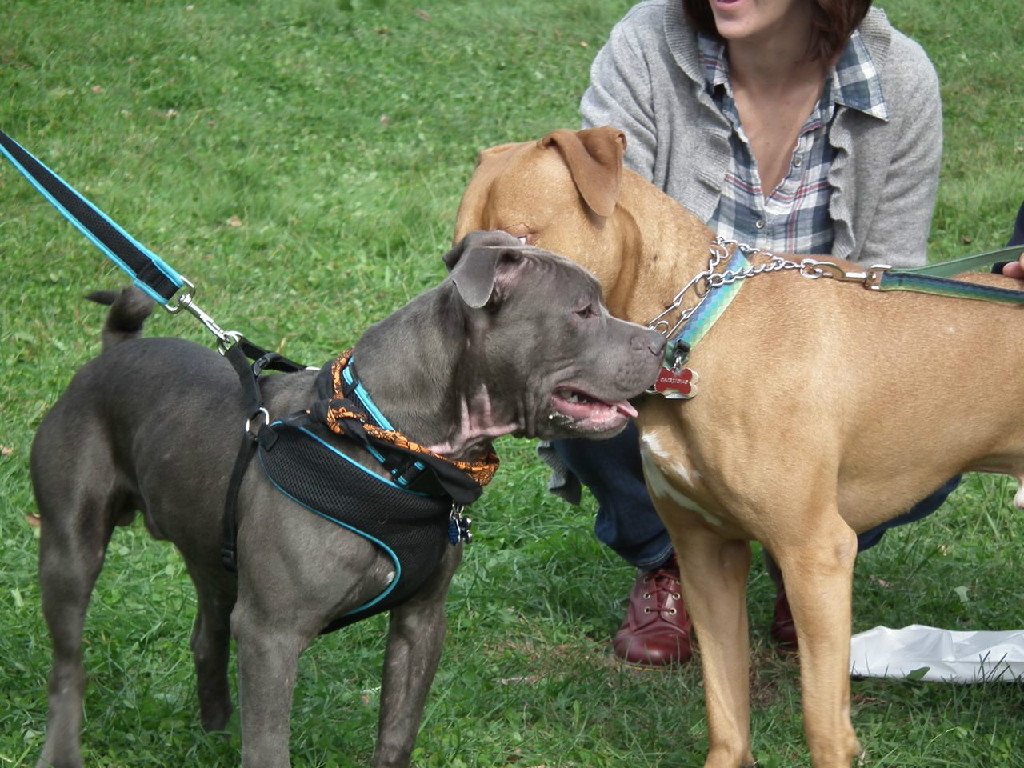 On October 26th, it was National Pitbull Awareness Day and I spent my time at a National Pitbull Awareness event in Connecticut. Many dogs were there enjoying the company of others and many fosters were there to help out dogs and to find them permanent homes. It was substantially more fun than I anticipated.
The pitbull is a breed that often gets a bad wrap. Sure there have been incidences, but once upon a time, they were known as "Nanny Dogs".
Personally, I never knew a whole lot about Pitbulls, but I've always had a dog and loved dogs. Last year my girlfriend and I had rescued our very own pit, Josey. Sometimes when we walk her down the street, people see her and have even crossed the street to not be near her. If you're looking for an apartment, good luck finding one while having a pit, it's difficult. If you tell people what kind of dog you have and say "Pitbull", you often get a look of disgust. Josey, while being high in energy, is also incredibly high in compassion and love. She wouldn't go after anyone (she's scared of bubbles…BUBBLES!!! Seems like a terrifying dog to me….hah)
Since we have had her, we've learned a lot about the breed. I'm sure many of us are aware of them being known for fighting. This is something people teach them to do, not something they naturally do. Also we hear of attacks. All dogs attack, sorry, it's the truth. You're just more likely to see Pitbull in the title if they were involved as it draws a much better headline. Also, in places around the country this animal is actually banned and will be killed.
What is interesting about this is that Pitbull is kind of a larger term. It encompasses a wide variety of dog, Bull Dogs, Terriers, Boxers just to name a few.
I can go on and on about the misconceptions of this breed. It's a sad truth. Like other dogs, they just want a family want to to be loved.
Check out these Myths and Facts to learn a little!
Related articles
I know I've shown you before, but here is my American Staffordshire Terrier (or as many of you would call her, Pitbull), Josey and there are more pics here (among others):