Hi everyone!
It looks like that presently we are talking about movies' experience so there is mine!
I would like to share with you one of my favorite movie that we can put in the "geek" category … what a surprise!
Have you ever heard about "Scott Pilgrim vs the world"?
Based on a canadian comic's series written by Bryan Lee O'Malley, this movie, which is full of nerd's references, is one of the funniest unsensed story you have ever seen:
Scott, a Young guitarist in a unknown band, met a girl he had already dreamt of, the beautiful Ramona. Even if he is an immature guy with no self confidence, he convince her to hang out with him. Unfortunatelly, she didn't told him that to get her, he had to fight all her devil ex-boyfriends.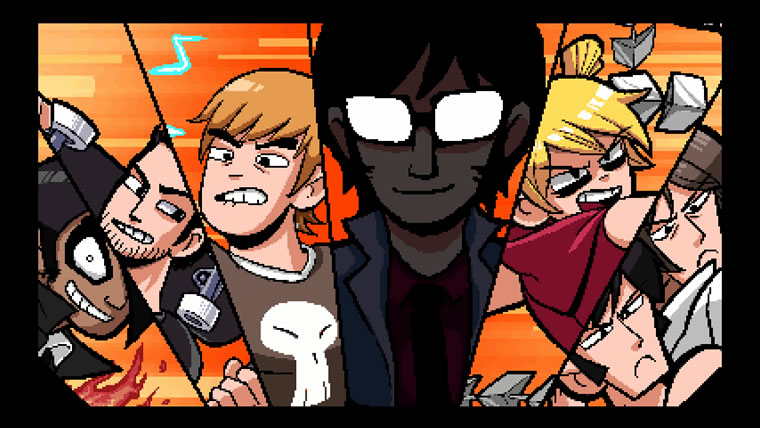 Yeah, devil ex-boyfriends…
Like kind of guys full of superpowers who just want to kill you because they have decided it!
The humor is simple, the special effects are great and characteres are well played;
so watch this movie and let the punk-rock music take your mind in this happy mess, even if, as for my previous advice, you'll enjoy it more if you are on the geek side of the Force!